ABOUT FULL FORCE FIGHT CO.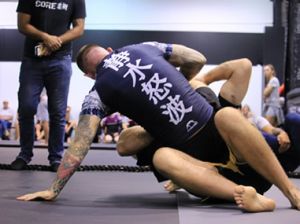 Sub-Only BJJ
Revolutionising BJJ tournaments in NZ. No points or stalling - the submission only format encourages action and delivers some of the best Brazilian Jiu Jitsu the…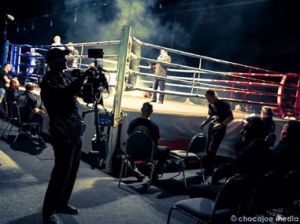 Beatdown MMA
Hamilton's original MMA fight show, first held at Claudelands Events Centre in 2012. After 6 years dormant, the Beatdown MMA tournament will return to Hamilton with…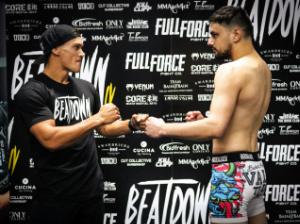 Upcoming Events
Check out our upcoming events and keep up to date with new announcements.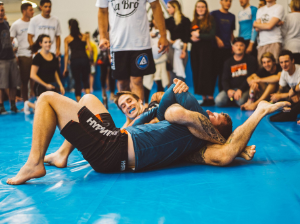 Media
Find high-quality photos and video highlights from recent tournaments here.
TESTIMONIALS
'Being able to watch the BEATDOWN via live streaming is AWESOME. The commentry and all of the camera shots were pin point and covered all of the fighters fighting. Being able to watch homegrown raw talent is always a bonus. Keep up the AWESOME work team.'

- Shalako Gardner -

'Much Aroha from the Tribe... had the meanest night for a long time. Thanks for having us brothers & we look forward to coming back again. Big ups Carlo Meister, I know how hard it is to be a promoter but you & your crew did the meke mahi. Was a good night in the office for us & I got to hang with some of my bro's... until next time Peace ✋

- Pina Simpson -

'Wickedly well run! By good people. good competition, great atmosphere and fun rule sets. Have competed three times now and have to say it's got to be my favourite competition.'

- Max Logan -

'The event was great, all matches and categories seemed to run smoothly and efficiently. Really enjoyed competing in my first sub only BJJ tournament and would definitely enter into the next one! Absolute matches were very exciting to watch. Top stuff!'

- James Codling -

'An amazing nite...thank you to the organisers and fighters.....Memorable'

- Kathy Hobbs -

'Thank you for today. The whole event had a really good vibe and some high level jits! Oss'

- Arjuna Welsh -
View All